Why Hiring a Professional Car is Crucial When Meeting New Investors
As a business owner, you have the responsibility to put your best foot forward when meeting and greeting new investors. For them, your company is just another potential investment opportunity. This is all the more reason why you should do your best to set yourself apart from the competition.
This is why we recommend that you hire a Professional car for their travel.
From the moment they step out of the airport to when they finally go back in at the end of their trip, they must have a Professional car that would cater to all their transportation needs.
Now, if you're new to this concept, this might seem a bit too much. That however is far from the truth.
Making the Best Impression
Hiring an executive car to take them from the airport to any of their destinations will convey two things.
One; that 'they're important'. Two; you're thinking about their needs.
With a driver at their beck-and-call, gathering and loading their luggage and taking them to their destination without fussing over the address, the potential investors will get a clear message that you plan to treat them well if they partner with you.
Giving them a Chance to Relax
The potential investors are traveling for business, not pleasure. But that's no reason why they can't enjoy their travels.
Since transportation can be a problem for many, these business folk will probably not say no to a Professional vehicle, carting them around the city. They'll doubtless take that time to relax and take the sights in.
Timely Arrival
It's also worth mentioning that since the driver will already know where your investors need to go to, they won't have to worry about coming in late, or worse – getting lost.
For example, if you hire First Class Airport Sedan in Michigan, our drivers will use their insight regarding the Detroit traffic to navigate the fastest route to the destination. Ergo, the passengers won't be stuck in traffic, getting annoyed at the utter inconvenience.
Easier Reservations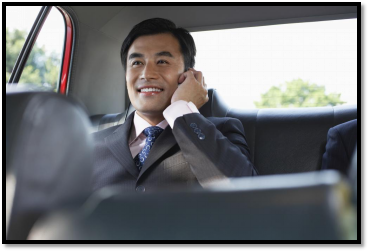 Let's be clear – it's much easier for someone to have a car already booked for them, rather than search for a taxi on their own. Finding the right transportation services can be difficult in a new city, especially if you're looking for one that offers long-term transportation.
However, by booking the Professional vehicle beforehand, you'll eliminate the worry for your clients to search around for a good enough car service!
So Hire Us!
Use our services to bring in those investors for your business!
First Class Airport Sedan offers a fleet of Professional sedans and SUVs for corporate and business travel, events and concerts as well as transportation from Detroit airport!
Make a reservation today!