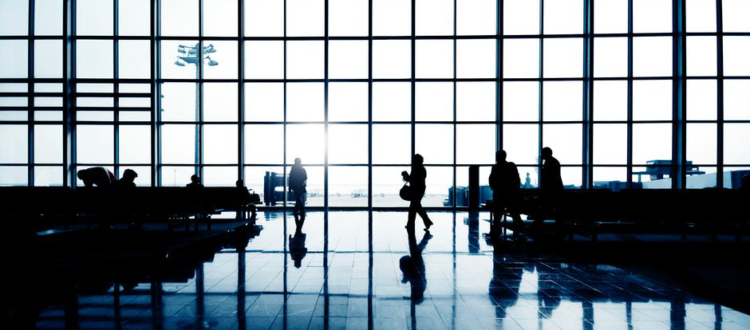 Don't Make These Mistakes When Travelling for Work
Whether you're a novice traveler or a seasoned expert, traveling frequently for work can take its toll on you if you're not planning things right. While new technology and user-friendly apps have made it easier for business travelers and corporate jet setters, adopting efficient travelling habits can help travelers avoid making unnecessary mistakes.
When it comes to corporate travelling, there's so much to organize and so many decisions to make. It can be easy to just slip up and make a blunder. But lucky for you, we've devised a list that can ensure you'll be travelling stress-free!
Keep these mistakes in mind so that they don't happen to you.
Overstuffing Your Itinerary
If you're travelling somewhere for a couple of weeks, it can be easy to get carried away and plan things to do after you're done for work. But overstuffed itineraries are fast tracks to exhaustion and decline in productivity. Make sure you're not planning an overly ambitious itinerary. Always space out your activities while travelling so that you're not overly exhausted by the end of it.
Overstuffing Your Suitcase
Your charger, your laptop, all your business suits, files, books, extra clothes, and so on; it can be easy to end up stuffing everything in your suitcase. After all, they're all so important! But packing too much will only result in undue hassle for you. You might balk at the thought of wearing the same suit for two meetings but when you're travelling, no one really notices. Only take what is absolutely essential with you.
Not Notifying Your Bank about Your Travel Plans
If you use your debit or credit card overseas, chances are that your bank might register this as unusual or suspicious activity and block your cards as a temporary measure. While this is a good proactive step on their part, being stuck in a foreign city with no functioning cards can be a nightmare for you. So, always notify your bank when you're travelling for work.
Not Complying With Company Travel Policies
Before you leave for your destination, it is always a good idea to inquire about company policies regarding travel for preferred airlines and hotels. You should check and see what amount of the expenses will be reimbursed by your company so that you don't end up overspending and paying for the expenses out of your own pocket.
Waiting to Book Until the Last Minute
Whether it's booking your airline ticket or booking an airport car service, it is always safe to book well in advance. Not only will waiting to book until the last minute cost you more, you can even risk not getting the desired services. Find out the details of your travel trip and book beforehand.
Is it your first time visiting Detroit and you need an airport car service to take you to your desired destination? First Class Airport Sedan can help you out! Travel the city in ease and luxury with our transportation services. Call us now at (1)-888-402-2267!